Real Estate Marketing Agency
With modern-age Real Estate Marketing, We help brands win in the competitive digital real estate space.
We offer a full range of Best Real Estate marketing services in Visakhapatnam.
Digivin is a real online marketing service provider that specializes in helping businesses improve their online presence through various digital marketing techniques. We understand that every business has a unique business model, and that's why we take a close look at your business and craft a custom model that perfectly suits your needs based on the latest trends.
Our services include search engine optimization (SEO), pay-per-click (PPC), Facebook advertising, and more. We also help you build a custom audience, manage ad spending, and use advanced ad technologies to ensure maximum ROI.
To ensure that you receive personalized attention, we assign a dedicated account manager to you, who will work closely with you to understand your goals and develop strategies that meet your needs. We provide weekly and monthly reporting to keep you updated on your campaign's progress and make adjustments as necessary. Contact us today to learn more about how we can help your business grow.
At Digivin, we specialize in providing comprehensive online marketing services tailored to your business needs. Our team of experts analyzes your business model and creates a customized strategy using the latest trends and techniques. Our services include search engine optimization (SEO), pay-per-click (PPC) advertising, social media marketing, and more to help enhance your online presence and drive traffic to your website. Let us help you grow your business in the digital space
LANDING PAGE
Digivin Real Online Marketing services provide top-notch digital marketing solutions that will help your business grow. Our landing page services are designed to convert your website visitors into loyal customers.
SEO
Digivin offers professional SEO services that can boost your website's visibility and increase traffic. With their real online marketing strategies, they can help your business achieve its goals and reach its target audience effectively.
LEADS MANAGEMENT
Digivin Real Online Marketing Services offers efficient lead management services to help businesses manage and nurture their leads effectively, maximizing their chances of converting them into loyal customers.
PAID ADS
Digivin Real Online Marketing offers professional paid advertising services to help businesses increase their online presence and reach their target audience effectively. Our team of experts creates customized campaigns to maximize ROI and drive conversions.
GRAPHIC DESIGN
Digivin Real Online Marketing provides top-notch graphic design services to help businesses build their brand identity and communicate effectively with their target audience. Our design team is skilled in creating eye-catching visuals that resonate with your customers.
BRAND AWARENESS
Digivin Real Online Marketing services can help increase your brand awareness by utilizing various digital marketing strategies such as social media marketing, search engine optimization, and email marketing.
What we do for your Real Estate Business
Digivin Real Online Marketing offers a comprehensive range of marketing services designed to help drive success to your real estate business. Our proven strategies are tailored to meet the unique needs of each client, whether it's increasing brand awareness, generating leads, or closing sales. We leverage the latest digital marketing tools and techniques to create highly targeted campaigns that reach the right audience at the right time. From search engine optimization and social media marketing to email campaigns and pay-per-click advertising, our team of experts has the skills and expertise to take your real estate business to the next level.
Digivin is a leading provider of real estate online marketing services. We specialize in designing engaging websites that will captivate your target audience. Our team of experts has developed dedicated social media strategies to help enhance your business's online presence. We utilize the latest technologies to create effective branding campaigns that will help you stand out in a competitive market. Additionally, we offer paid ads services that deliver uplift results for your business.
Our hard skills will help you grow traffic, leads, and sales for your real estate website. Trust Digivin for social media strategies that will complement your real estate business.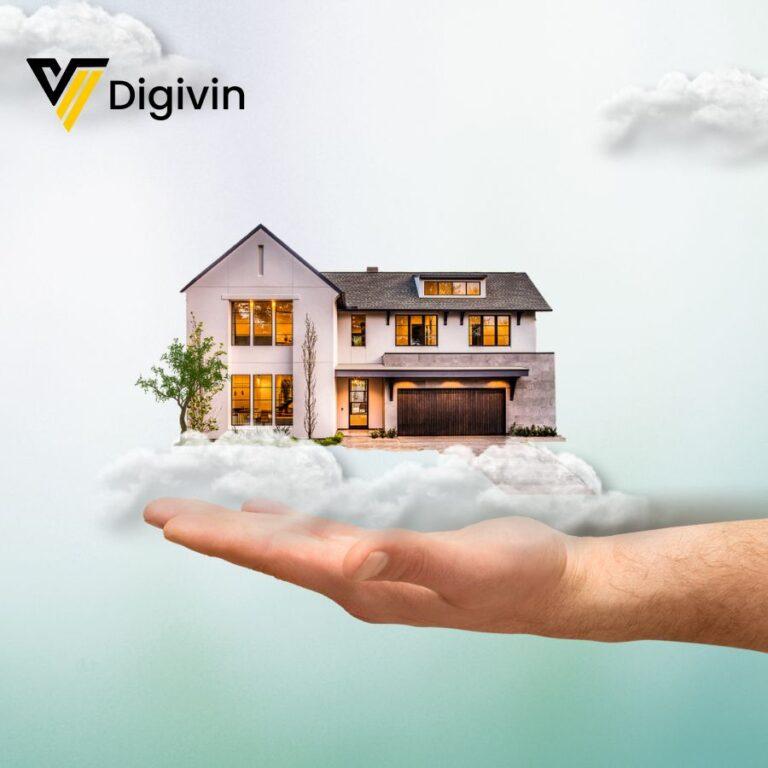 Need a Custom Marketing Plan?
We'll work with you to create a custom plan that fits your needs and your budget.
We enjoy discussing digital marketing. If you have a question or a comment, please enter it in the spaces below and we will respond as soon as possible.
Email
support@digivinonline.com